- Not to be missed!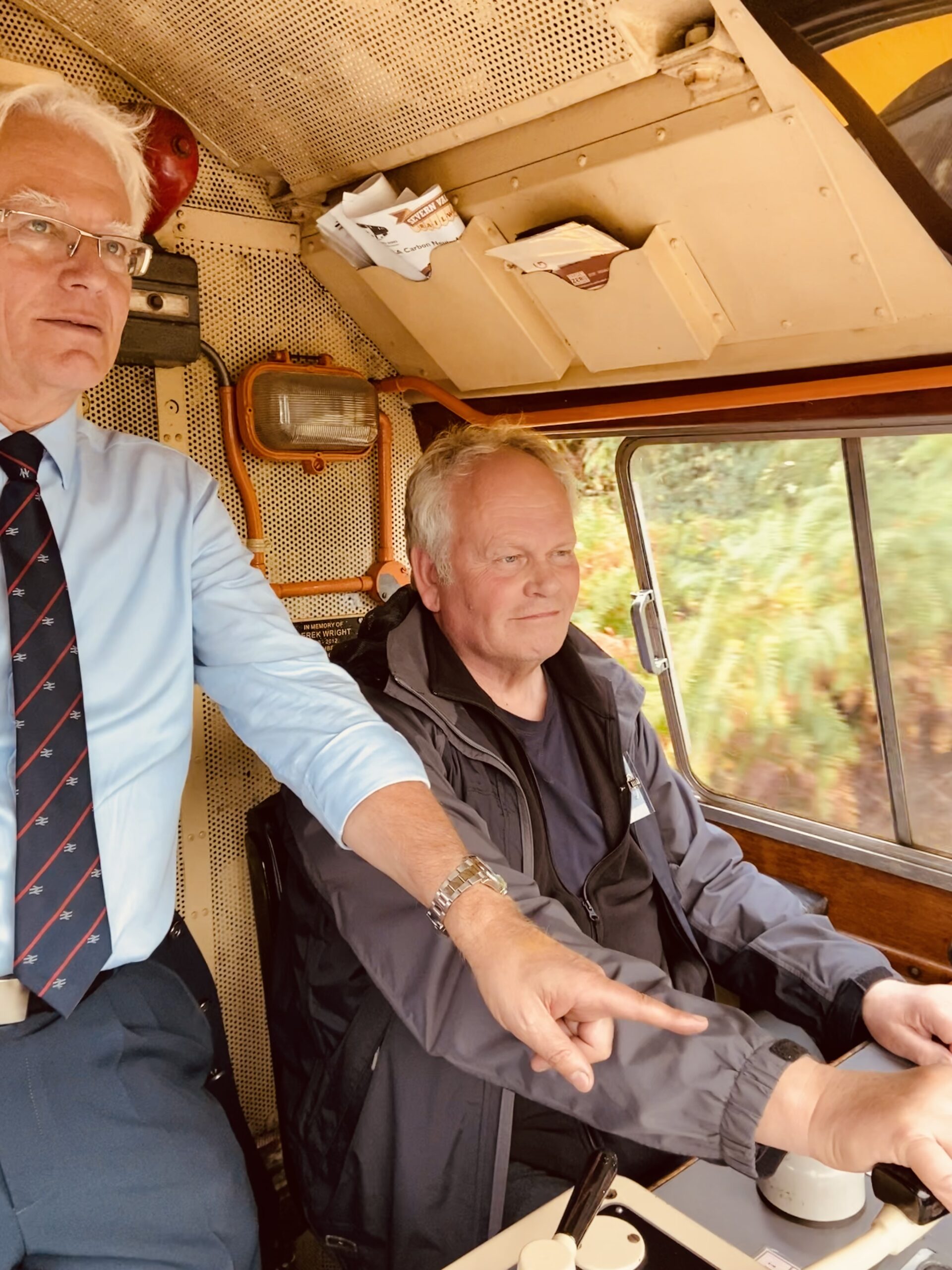 Drive a Western on the SVR!
Imagine sitting in the driving seat of a Western Class 52 diesel hydraulic? What about handling 2,700 bhp of with up to 72,000 lbs of pulling power? And what about being responsible for the awesome sound of the two 65 litre V12 Maybach MD655 engines as you haul a 200 tonnes passenger train?
If it's a yes, then you need to book one of our Severn Valley Railway Driver Experience Courses. Included in the course is a tour of the engine room, demonstration of the start up procedure, a close watch on "second man" duties, the opportunity to drive as well as the opportunity to travel in the rear cab and an optional visit to one of the signal boxes.
The course price is £450 and the courses are extremely popular so you should book early to avoid disappointment. For full details details, timings etc. please click here.
Western Driving Experience
WLA are delighted to confirm that Driver Footplate Experience (DFE) courses are now available again. The SVR manage the courses and more detail, including availability, can be found on their website.
The courses normally run in the mornings and afternoons and include:-
Safety briefing
Tour of the loco engine room
Instruction on driving a Class 52
Driving or secondman for 16 miles
Riding in the rear cab for 16 miles
Opportunities for photos
Receive certificate and memento
Up to six guests can join you, riding as passengers in the train.
Courses last half a day and participants need to be physically fit, able to climb a 6ft ladder and at least 18 years of age.
For full details details, timings etc. please click here.
Here's what others say: Bloody enjoyable! Overwhelming! Best day of my life! Addictive! Better than being married!
For full details details, timings etc. please click here.